Today is Blogger Challenge Day and this week's challenge is a SKETCH Challenge! I have TWO cards to share. For some reason, my MOJO was flowing pretty good and I actually got a TON accomplished! I started out by making TWO other projects and then realized I had used the wrong sketch.... Booooo... The good news is I have 2 cards done for February! *smile*
The Technique Junkies Newsletter is sponsoring the Frosted Designs Blog and they are challenging us to use PAINT!!! You can see the talented Junkie Team on Saturday here.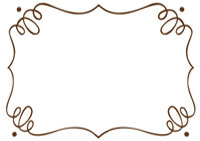 My first card uses the stamp I used is called the
Inspiration Plate #5
from
I Brake For Stamps.
One thing I love about I Brake For Stamps is that Della sells the stamps as sets or as individuals. So if there are some images or words you will not use, you can normally find the stamps you will use as individuals... however, if you LOVE the whole set - she has it available for you too!
Here are some more details:
Cardstock: Coredinations, Bashful Blue, White, Chocolate Chip
My second card uses the Hyena from I Brake For Digis. This Digital Image really makes me smile but the comment cracks me up and is from the Birthday Sentiment Half Sheet.
I was telling my mom about this card last night and she said..."If you really think about it, it isn't funny." Well mom, no disrespect but I disagree. This makes me smile. There are SO many good things about becoming like your mother (at least with my mom) but there are a few of those family quirks that you think... Oh No! As I write this, I think I should redeem myself a bit and tell you some good things about my mom. In no particular order, here they are: 1. She is supportive in every thing I do. 2. She is a great woman of faith and is a great leader by example in the way of the Lord, Jesus Christ. 3. She is faithful and diligent. 4. She perseveres through trials. 5. She spends time with my children. 6. She is a good teacher of the important things to my children.... there is more to my Mom that makes her wonderful... but I do not want her to get a big head. LOL

On the background card stock, I used the Technique Junkies Newsletter and the technique called Alcohol Splash from the October/ November 2005 issue. Did you know you can get back issues from the Technique Junkies Newsletter? It is SOOO cool! They are also available on cd too!
I used the shimmery paints from Creative Inspiration Paints - Blush, Turquoise, Spring Green, Carmel, Chocolate, Garnet, Evergreen
Here are a few more details: I had to add the white strips because I smudged the ink on the glossy card stock. UGH - I hate when that happens... so I tried to salvage my project...
Stamps:
Hyena
from
I Brake For Digis and Half Sheet 052
from
I Brake For Stamps
Accessories: Technique Junkies Newsletter, Creative Inspiration Paints, Aquapainters, Banana 5/8 Ribbon, Bling Brads from SU, Paper Trimmers....
As you shop at I Brake For Stamps, you can enjoy a 10% discount by using the code SAVE10Chris
To see all of the other designs check in the Linky Tool HERE. You can even play along!!! Thank you for stopping by! Hope you have a wonderful weekend!!